New Year's Resolution…One Word
Jon Gordon sent out a newsletter last year about the power of having ONE WORD for a New Years Resolution.  He  re-sent something similar this year.  I think it is such a nifty idea, my children and myself worked on and implemented our ONE WORD New Years Resolution last year and we'll be doing it again this year.
The concept is explained in the book by  Mike Ashcraft,  who wrote, My One Word: Change Your Life With Just One Word. In it, Mike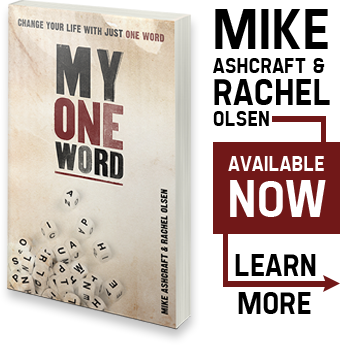 and co-author Rachel Olsen recommend a great alternative to making New Year's resolutions that you may or may not keep.  Most of us have a tendency to make grand New Years Resolutions but never take the steps to implement them.  (see blog on Achieving Your Goal).
With ONE WORD, you simply choose ONE WORD you wish to implement throughout all of the next year.  This ONE WORD is applied to all aspects of your life.  From personal relationships, to work, to spiritual relationships, or school, or …. you get my drift.  Some days, you may exemplify this ONE WORD in all you do and on other days you might have forgotten about your chosen word until you review your day.
New Year's Resolution…One Word
For 2013, I chose the word compassion.  Compassion for others, Compassion for those who are irritating me, Compassion for myself as I fall and need to get back up, Compassion for my spouse, Compassion for my imperfect relationship with the Divine.  The kids and I sat down and each of us wrote our individual  ONE WORD on a piece of paper and decorated it.  They hang in a frame in our family room as a reminder for us to strive towards our word daily.
I told a colleague about ONE WORD last year.  She and her family sat down and implemented ONE WORD for the ENTIRE FAMILY and made a large framed poster that hangs in their entry foyer.  The family had such a good time coming up with a word and helping each other out with it throughout the year, they are going to do it again for 2014!
So forget about the long list of New Year"s Resolutions.  Set aside the grandiose ideas that get implemented at the beginning of the year but are long forgotten by July.  Think of ONE WORD that exemplifies who you want to become in 2014, a word that touches all aspects of your life.  Take that ONE WORD and attempt to live it daily.
New Year's Resolution…One Word